Made in Russia: "Resonance Harps"

"Expotone" Company proudly introduces its new partner – 100% Made in Russia brand "Resonance Harps". St. Petersburg manufacturing of harps is based on famous "Lunacharka", Soviet plant of musical instruments, one of the Leningrad Legend.
History of the Russian art of harp's building begins in 1930s, on the Vera Dulova course, which have been taken by two young engineers Alexey Kaplyuk and Sergey Maykov. With the help of Vera Dulova students developed the first Soviet harp design. After World War II in development shop in Leningrad the first 10 harps were produced. Essentially, there was the only mass manufacturing of harps in postwar Europe.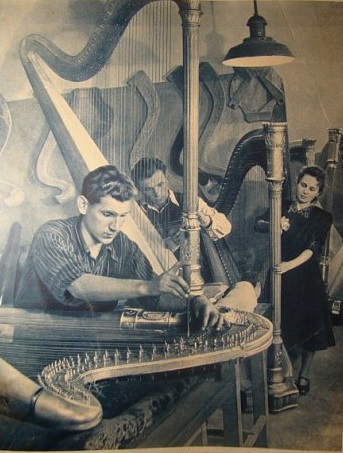 In 2006 a few harp's funs bought manufacturing to restore and establish it under the brand name "Resonanse Harps". Today this is the only plant in the CIS region, which is making the top five of harp's manufacturer with complete production cycle. Harps from St. Petersburg are delivered to Europe, China, and USA.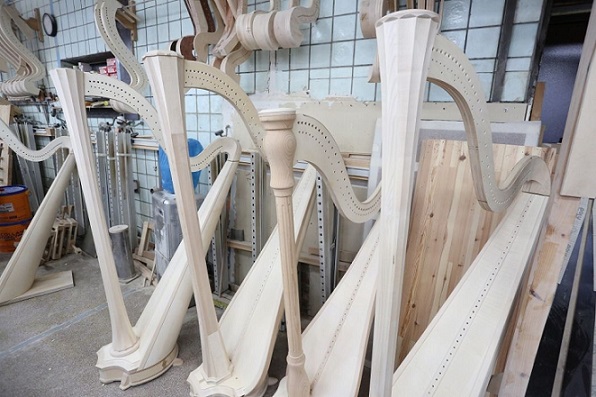 "Resonanse Harps" is a high-tech production based on more than 60 years of traditional Russian harps building. Product line is included pedal harps of different ranges – from chamber 40-string models to full-sized concert 47-string instruments. There are completely new premium harps, competitive with world's best samples. Aim of "Resonanse Harps" is to produce high-qualitied instruments which will satisfy the requirements of Russian professional harpists.